Sero offers event services in New Zealand, Australia and the South Pacific including event management, venues & spaces, concept, design & production, cuisine, entertainment, lighting & sound and people.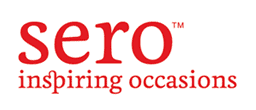 We deliver more than just an event.

Sero inspires companies and individuals to create unique occasions. We then draw on our talent and resources to impress, excite and connect the people that attend!

MORE ›

Need a brilliant and creative event solution or a dynamic new venue to impress clients? Meet our event management team who can make it all happen. MORE ›
We love to brag, but it's probably better to hear it straight from the proof source! Click here to see what our clients have to say MORE ›
Want to talk to us face to face
about your upcoming event?
We're only too happy to come to
your place and talk about it.
Click here to arrange a
consultation MORE ›

Providing unlimited resources for every requirement on every occasion. Click on a title below to find out MORE ›
© 2008 Sero. All rights reserved.