Sero offers event services in New Zealand, Australia and the South Pacific including event management, venues & spaces, concept, design & production, cuisine, entertainment, lighting & sound and people.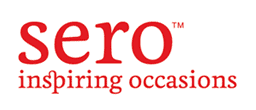 We love it when it all comes together. The intricate mix of ingredients arriving perfectly, presenting the audience with a compelling, engaging and real experience.

"Extremely easy for me to organise and liaise with Natascha. Made the evening simple and a great success. The guests walked away wanting to use your services for their own functions."
Beca, February 2008

"Natascha did a brilliant job of accommodating our last minute changes and she did so very diplomatically. I felt the whole event had a professional feel and was very well organised. Overall a great night, everyone was well looked after. Will definitely consider you for another event in the future"
Pernod RIcard, February 2008

"It was a great night and everyone had a good time!! Thanks so much for all your help!!! I really appreciate it!!"
Digital Mobile, November 2007

"The venue was fantastic, staff attentive and food superb! It really made the day. Management were all very impressed and mentioned possibility of using you again for team building/conferences"
Air New Zealand, December 2007

"Many thanks for a wonderful night last Friday for our Christmas function. The venue was wonderful, the props were great fun, the food delicious and everyone had a wonderful time. The DJ was very good and accommodated all the requests made, and there were a lot. Lots of dancing was had and on Sunday morning I discovered muscles I didn't know existed. The whole event was very well done."
Maersk, December 2006

"It was a fantastic night. No complaints, no moaning and groaning! That says it all! Many thanks for your help from day one. The evening was too good, the food spread was good, so was the music. The staff were courteous and kept the drinks and food rolling, so behind the scenes they too did a good job of keeping us well fed and gave us the energy to dance the night away."
Robinhood, December 2006

"Thank you so much, the night was great - the comments were
• Food was excellent and plenty of it
• The venue was superb - the evening was just perfect for it
• The staff were just wonderful and helpful
• The decorations were perfect
Thanks for all your help and look forward to further functions in the future."
Macquarie, December 2006
© 2008 Sero. All rights reserved.