Sero offers event services in New Zealand, Australia and the South Pacific including event management, venues & spaces, concept, design & production, cuisine, entertainment, lighting & sound and people.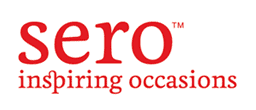 We deliver brilliant & creative event solutions. We do this through our professional events management service, our talented and innovative people and by using the highest quality of venues, equipment and product.

Event management and logistics

Over 10 years in the industry we have developed our own systemized method of event management practices. We work closely with our clients to deliver your event, on time, on spec and on budget.

In addition to our in house event management, creative and production teams, we have developed a supply chain of the country's best event infrastructure providers.

Venues and spaces

From a barn to a beach, meeting rooms, banquet hall and convention centers, we have access to all the major venue spaces… plus the ones you've never heard of.

Concept, design and production

We assist with every aspect you can think of to do with producing an event – designing and creating event brands / invites, intelligent light shows, developing customised menus and wine lists, arranging musical play lists, design and production of event collateral and signage, procuring of event props and venue décor.

Cuisine

Our food and beverage team is fronted by Executive Chef Michael Coombes, an international chef with over 30 years in the industry. Choose from a number of existing menu options, or allow us to craft a bespoke offering.

Entertainment, lighting and sound

Our internal database houses a vast array of performers, and we can recommend, source and coordinate any form of entertainment be it international singers, street performers or respected business speakers.

From a discreet PA to a full rock concert rig, we have access to the highest quality sound, projection and intelligent light equipment on the market.

People

The people are the sharp end of an event. We expect only the best from our people out there and so we invest in them. Our internal training and development program works with all full time and part time/casual people, continually topping up skills and knowledge on topics as interesting as wine and food matching, to as mundane (but critical) as pathogenic bacteria varieties.
© 2008 Sero. All rights reserved.