Sero offers event services in New Zealand, Australia and the South Pacific including event management, venues & spaces, concept, design & production, cuisine, entertainment, lighting & sound and people.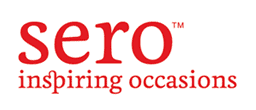 Sero is made up of a fantastic and loyal group of talented, hard working and innovative people.

It's common knowledge that working in events is a "lifestyle career choice", with most of our team working long and unsocial hours, which is why it's very important to us to develop a fun and challenging working environment.

Values

Mission

A perfect event every single time.

Transparency

We pride ourselves on a culture of transparency, which adds a dimension of simplicity and precision to our daily operations. The intelligibility of the processes we have developed gives us an edge and helps us to achieve highly and widely. We promote open flows of communication, both internally and externally which is essential to producing high quality results.

Integrity

We are straight up. We have to be in order to deliver above and beyond customer expectations, in everything we undertake. We understand that our clients rely on us, and we will do everything possible to maintain their trust in us to deliver an inspirational occasion.

Passion

We love what we do. We work hard, and we want amazing results every time. Our passion fuels our motivation. We will go all out to ensure that customer expectations are not just met, but exceeded. We believe in our product and what we are doing.

Without that belief, it's not worth turning up to work in the morning.

Having a great time.

We all know working in events isn't just a job – it's a lifestyle decision. We are a 7 day a week operation, and it's important that as much as possible, we have an excellent time inside and outside of work. A key component to this is having a team that works well together.

Profiles

Ben Chapman – Director

One of the founding directors of the company, Ben has spent his career to date in corporate events. Ben's strengths lie in his creative flair and ability to think outside the square to come up with dynamic ideas for any event. He is passionate about what he does, and believes that any and everything is possible. His 10 years at the helm of one of Auckland's leading event companies, provides him with the experience necessary to create exceptional event concepts for clients.

Mirella Macllenan-Jones – Event Producer

A long time member of the Creative Functions team, Mirella has a strong background in hospitality which she utilises to ensure the best results for her clients. Together with Natascha, Mirella is responsible liaising with clients during the event production process, and ensuring that the end result is spot on. Mirella's strengths lie in her ability to provide customers with personalised event that meet their objectives and going the extra mile for make certain this is achieved.

Warwick Hill-Rennie - Director

Leading from the front, Warwick is an exceptional leader that inspires and gets the best from his team. Warwick comes from a background in senior management, with extensive retail operations experience. He is an astute businessman, whose experience within the corporate environment provides him with an understanding of the issues and complexities facing corporate clients in today's environment.

Michael Coombes – Executive Chef

Michael spent nearly 20 years overseas working in some of Europe's top restaurants including Maxims Restaurant in London. He has also worked with the renowned Roux Brothers. He then moved to America to become Executive Chef for Carnival Cruise Lines, following which he returned to New Zealand to set up George Restaurant in Parnell, where he was Head Chef, before joining Sero. Michael takes delight in designing menus that meet the needs of almost 50,000 clients yearly and tantalising taste buds with sensational culinary creations.

Mike Simpkins – Director

Mike has had twenty seven years experience in the field of advertising and marketing, starting as an advertising cadet at the New Zealand herald. In February 1988 he established the first tri-vision advertising sign in New Zealand. In 1994 Mike's company was involved with winning an OPIE award (US Creative Outdoor Advertising Awards) for the most creative sign in the world outside of the USA. In 6 years Mike grew the company to be the 3rd largest in the country and in 1994 sold his business and formed Creative Functions. Mike currently heads up the special projects divisions, including managing Sero's flagship account Tourism Australia, delivering G'Day NZ Australia Week.

Allan Parker – Director

Allan Parker's working career started at New Zealand's largest daily newspaper, the NZ Herald, 20 years ago, as an advertising and marketing cadet. Allan went on to stay with Wilson & Horton for 26 years, with regular promotions to senior managerial roles, including NZ Herald Classified Sales Manager, Assistant Advertising Manager NZ Herald and General Manager UBD Group Wilson & Horton. Upon leaving the media industry in 1997, Allan teamed up with Mike Simpkins to start Creative Functions, and is currently head of business development at Sero.

"The whole evening was just amazing......thank you so much for helping us make it such a success. Voted best Xmas function to date by staff. Very good news for everyone involved."
AMP, December 2007

"Last night was perfect thank you. Everyone was commenting on it being such a great venue and it was the best party they had been to. Food was wonderful, decorations great and I loved the table decorations. Thank you very much for all your help in accommodating our requests!!"
Estee Lauder, December 2006

"The evening went really well from your end - feedback about the food and venue were spot on. Tevita and his team were absolute stars and couldn't be more helpful, the room looked beautiful and you even managed to pull off great weather! Thanks so much for all of your help!"
Merck, Sharp and Dohme, December 2007

"Saturday went off exceptionally well. From the feedback I received so far, everyone had fun. The food was superb. Everyone raved about the huge selection and in particular the fresh seafood, so that was a big plus. Thank you for all your arrangements in making this happen."
Chesters, November 2007

"The event was a great success thank you. The staff were very professional, friendly and helpful. The food was also delicious. It was a really great evening so thank you for your help and if you could pass our thanks on to all staff involved I would be grateful."
McConnell property, October 2007

"Last night was fantastic! Your staff were very accommodating. Very well organised!"
Hallensteins, August 2007

"It was a very enjoyable evening and well run by the staff. The doorman was very good and helpful. I found Mark to be very professional, proactive and overall excellent. The venue was superb. The food was lovely. And not forgetting your help too in arranging a great evening. We would definitely consider having another function with you."
Hafele, August 2007

"Thank you for all your hard work put into making our function a success. All feedback has been very positive."
Buddle Findlay, August 2007




Sero eNewsletter
- Subscribe and WIN!

Once a quarter, Sero sends out a newsletter to subscribers with the lastest news about events, functions, school balls and corporate occasions.

When you subscribe you'll go in the draw to win a magnum of bubbly*. We're giving away one every month.




*Prize drawn monthly. Winners will be contacted by email. Winners must be over 18 years of age. Free delivery anywhere in Auckland (if outside courier charges may apply). Winners must be subscribed to Sero newsletter at time of drawing.
© 2008 Sero. All rights reserved.